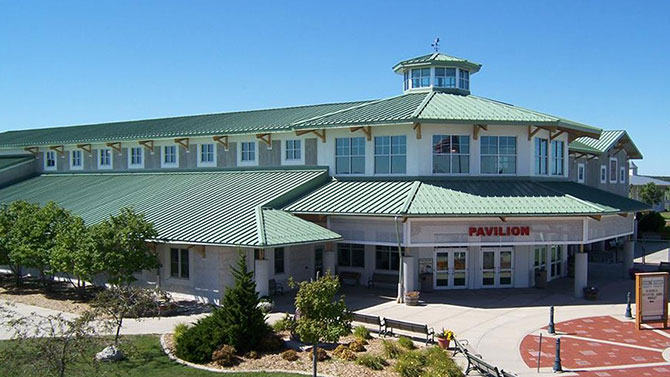 This striking space is guaranteed to impress—the possibilities are endless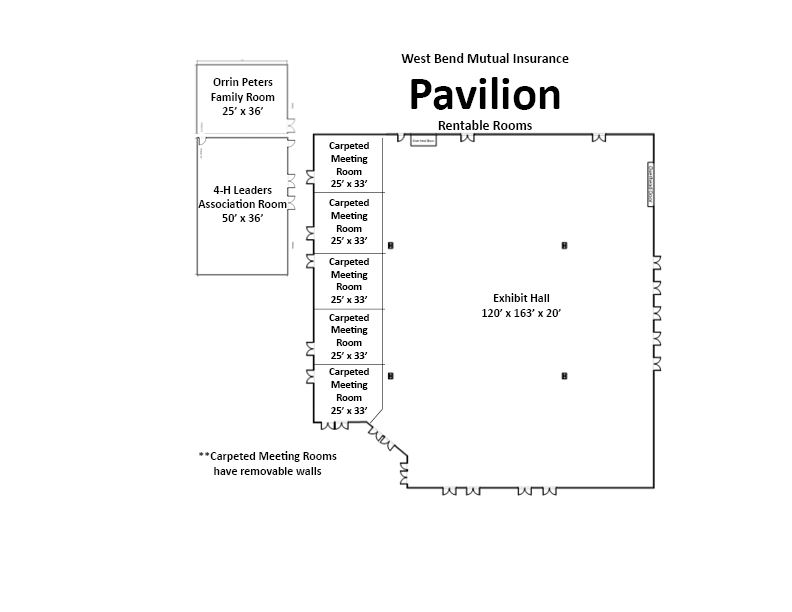 The Pavilion Exhibit Hall and carpeted area are ideal for any setting – an expo, a large lecture/meeting, concert, wedding, banquet or charity gala. Two additional meeting rooms and a full kitchen complete this space.
This flexible space can be broken up into multiple spaces, or opened up to hold even the largest events. The Fair Park Pavilion is outfitted with the latest technology including a modern sound system and Internet access. Tables, chairs, staging, and many other amenities are available for your event.
Capacity:  2,307
Exhibit Hall

19,285 sf
120′ x 163′ x 20′
Combined with Meeting Rooms 23,785 sf
Banquet tables seat up to 776 (896 with meeting rooms)
Theater style seating up to 2000 (2240 with meeting rooms)
10′ x 10'x Exhibit booths up to 95 (110 with meeting rooms)

Carpeted Meeting Rooms

4,500 sf
33′ x 125′ x 20′
Divisible by 5 @ 25'x33′
Banquet tables seat up to 56 (per room)
Theater style seating up to 75 (per room)
Classroom or Board Meeting seating up to 40 (per room)
10′ x 10'x Exhibit booths up to 20 (all rooms combined)

4-H Leaders Association Room

1,800 sf
50′ x 36′ x 10′ h
Banquet tables seat up to 112
Theater style seating up to 200
Classroom style seating up to 80
Board Meeting seating up to 70
10′ x 10'x Exhibit booths up to 10

Orrin Peters Family Room

900 sf
25′ x 36′ x 10′ h
Banquet tables seat up to 56
Theater style seating up to 75
Classroom or Board Meeting seating up to 40